On October 21's Johanna Basford just announced that she will cooperate with Cannon.
A total of 4 coloring pages and are available to download via Canon app.
Here is the full video from her Facebook wall:

There are instructions on how to access this here: goo.gl/acqZk3
This type of news raise important questions for all adult coloring book fans!
So here at Colorplaner we decided to do a little research.
Is it better to buy coloring books or to print coloring book pages?
Here is what we took in consideration in our printer vs. book battle
Cost
Printers
Cost is extremely crucial when selecting what printer to buy. This is not just in relation to the price of the product itself, but more importantly to the cost of operation and maintenance. For example, the cost of toner or cartridge replacements will all add up in the future. In general, inkjet printers are relatively cheaper, but more expensive to maintain and they are not suitable for high volume printing requirements. On the other hand, laser printers cost more, but are less expensive in the long run.
Here is a simple cost per page for 3 different types of printers
If your printer's costs fall at or below these averages, that's good. But if its costs exceed these averages, you should consider looking for a different printer. A person who prints two dozen or fewer pages per week, mostly text with a little color, might tolerate a higher cost per page; but with so many good printers out there, why go with one that's going to soak you?"
Coloring books
Here is pretty simple. What you see is what you'll get. Average price for adult coloring book is 14.14$. But one information I could not get hold on is average coloring page number. For the sake of the conversation we'll leave at 40.
This is based on top 100 selling books on amazon.
Paper quality
Printers
With printer there must be paper! There are different types of paper that suit best for your pencils. Maybe you want it really smooth. Maybe rough. It would be best to try it for yourself before buying, but there is one thing that Johanna said: "Designs are best to print on [easyazon_link identifier="B0000721Z3″ locale="US" tag="color-planer-20″]Canon Matte Photo Paper[/easyazon_link]…."
So here's our most important advice: You'll get the best image quality by sticking with inks and papers recommended by your printer's manufacturer. After all, getting great photos out of an inkjet printer is a tall order, and it requires ink, paper, and printer to work together like a well-practiced orchestra.
Epson's best paper-for pictures you plan to frame or share, for instance-is [easyazon_link identifier="B00006IRUC" locale="US" tag="color-planer-20″]Premium Glossy Photo Paper[/easyazon_link].
HP's [easyazon_link identifier="B0000U6KI6″ locale="US" tag="color-planer-20″]Premium Plus[/easyazon_link] is the top-of-the-line photo paper for HP printers
Canon has made their paper products even easier to figure out. Just look for the colored stripe that runs down the center of all their paper packages.
Of course, Kodak–a company long almost synonymous with photography–also makes photo paper. [easyazon_link identifier="B000EZ0CTU" locale="US" tag="color-planer-20″]Kodak paper[/easyazon_link] is an excellent alternative if you can't find paper from your printer manufacturer, or if your printer's maker doesn't offer its own line of paper.
But if you want to branch out and try some other options, consider papers from respected vendors such as [easyazon_link identifier="B0058FBT0C" locale="US" tag="color-planer-20″]Hahnemuehle[/easyazon_link], Red River, [easyazon_link identifier="B000SLK2DQ" locale="US" tag="color-planer-20″]Moab[/easyazon_link], [easyazon_link identifier="B004J6R5T0″ locale="US" tag="color-planer-20″]Ilford[/easyazon_link], [easyazon_link identifier="B0141N3DSW" locale="US" tag="color-planer-20″]Inkpress[/easyazon_link],[easyazon_link identifier="B0094776DY" locale="US" tag="color-planer-20″]Museo[/easyazon_link], and [easyazon_link identifier="B000XB9ILI" locale="US" tag="color-planer-20″]Innova[/easyazon_link]. Hahnemuhle sells a [easyazon_link identifier="B00IR1Y7K8″ locale="US" tag="color-planer-20″]$20 sample pack[/easyazon_link] that includes two sheets of nine different types of paper. This is a great way to quickly experiment with a bunch of different types of fine-art matte papers.
Here is an excelent article by adult coloring 101 on how to print your coloring pages.
Coloring books
With the designs, this is the second reason why you buy coloring book. Artists spend more and more time to perfect the quality of the paper and give us better experience of coloring.  Johanna's latest book was made considering comments from colorist. We are very satisfied that this kind of communication exists 🙂
But there are a lot of adult coloring books, and some artist can't afford to spend a little more on paper quality. So, it's up to us and take good observation of the paper quality.
When picking up a coloring book we first ask ourself these questions:
1.How thick is the paper? (this is because thick paper stops your colours bleeding through, or your lovely design getting ripped if you're using sharp pencils or pens)
2.Is the paper of good, smudge-free quality?
3.Are the designs printed on one side only? (you don't want ink from your pens to bleed onto another would-be design on the back, rendering it useless)
4.Are the pages perforated? (it's just a nice touch if you want to cut out your pics and frame them or otherwise give them love)
Freedom of choice
Printer
Adult coloring pages are all around us. And they are mostly free. Just head over to colorplaner's Pinterest account. We have more than enough free coloring pages from artist all over the world.
If that does not fulfill your desires head over to Etsy, Shutterstock and support the artists.
Coloring books
Year has only 365 days and you can't color only one book for that period. Plus you are attached to designs from only this book.And once coloring page is finished there is no option to color it again unless you buy new coloring book.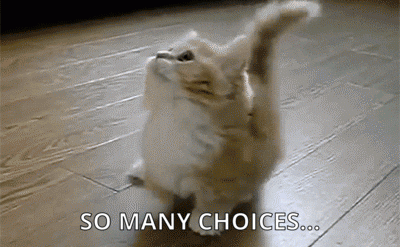 Storage
Printers
It's easy to store papers but printer does take a lot of space and must be carefully stored.
Before buying a printer make a decision where would be the best place for printer.
Coloring books
The only thing you'll need is floor:) There is no need to overthink where you'll store coloring book since they are books after all.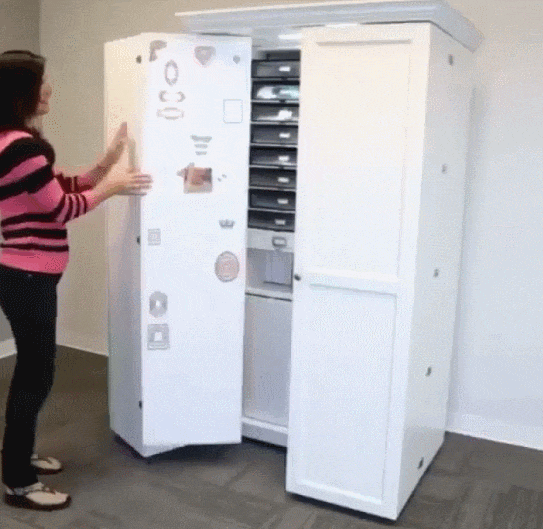 In conclusion
Recently we had a poll on our Facebook page about this topic and most of colorers would rather buy books.
Here is the poll:https://www.facebook.com/colorplaner/videos/1828296234078047/
Reading the comment section we came up to conclusion that buying printer or coloring books is totally up to your needs and desires.
The best option would be to buy coloring books and print coloring pages at your local printer shop. A good idea would be to bring preferred type of paper at your printer shop and print the same page on a couple of different types of paper to test things out.
Ether way is good for supporting your favorite artist and enjoy coloring.
Recommendation for a printer
Reading online all kind of articles and one printer poped up regullary.
[easyazon_link identifier="B013C0ZHLQ" locale="US" tag="color-planer-20″]The Canon Pixma MG5720[/easyazon_link]
This is the best buy printer and it was a one of the best-selling home printer on Amazon too.
Why this would be the best choice for printing coloring pages?
It's because the ink dries fast and has a superior color dpi of 9600 x 2400. That means that all the little details would be visible. No smudges, cleaner edges and better quality.
This review done by PC Mag would be helpful if you are considering buying a printer. Here is the link.
Recommendation for a coloring book
Since it all started with her, let's finish with her. It's the latest [easyazon_link identifier="0143129309″ locale="US" tag="color-planer-20″]Johanna's Christmas: A Festive Coloring Book for Adults[/easyazon_link]
Sources
http://www.pcworld.com/article/120899/article.html
http://www.mookychick.co.uk/how-to/interesting-hobbies/best-colouring-books-for-adults.php
http://www.macworld.com/article/1150076/printers/printerpaper-basics.html
Please like and share this article if you found it to be helpful.  If you have any experience with different types of printers and paper please share with us in the comment section so we can make this article more informative for everyone.